From the desk of:

Gerry Lacuarta
Publisher
OnlineBizSuccess Magazine
Dear fellow online entrepreneur,
Starting today, you can create one of the most profitable and long-term source of revenue for your business — membership sites!
Imagine hundreds of members paying you monthly…
Also called "continuity programs", membership sites not only you receive recurring fees from your paying members, but you also build credibility in your market as a leader.
All you need is an idea, your exclusive content, a membership platform and a payment method so you can start receiving money.
But it's easy to fail if you don't know what you're doing.
You can waste time trying out different membership platforms and worse, bring your entire site down.
You can spend days and nights struggling which format you'll follow… free or paid, or freemium?
You can lose sleep not knowing if you did the right thing.
But you don't have to go through all that…
Here's the solution…
Membership Site MasterPlan
In this easy-to-follow guide you will learn how to:
Create a Membership Website for Recurring Income
Choose Your Membership Model
Choose Between Free & Paid Formats
Find The Right Membership Software
Create A Polished Membership Website
Launch Your Membership Website
 The guide comes in a PDF format that you can instantly download and start implementing right now!
You will also receive access to an exclusive page with resources to help you succeed!
As a bonus, you will also receive the following:
How to Easily Write a Sales Letter That Converts and Connects
(Audio MP3) This 1-hour interview with a top copywriter will teach YOU how to write YOUR OWN personalized high-converting sales letters that connect with prospects in addition to selling them!
(Why am I throwing in this bonus? I do believe that you have to learn to write your own copy to be effective at converting your prospects into paying members. You will be amazed at what you can write when you throw all convention out the window and just write as if you were talking with someone in a coffeeshop!)
So let's sum what what you're receiving…
The Recurring Income: Membership Site Profit Masterplan eBook (PDF)
Membership Site Profit Masterplan exclusive members area (online)
Bonus: How to Easily Write a Sales Letter That Converts and Connects (Audio MP3)
So… if you want the "Membership Site Profit Masterplan" you can begin using IMMEDIATELY to build a long-term recurring revenue source. . . get it now at this special test pricing: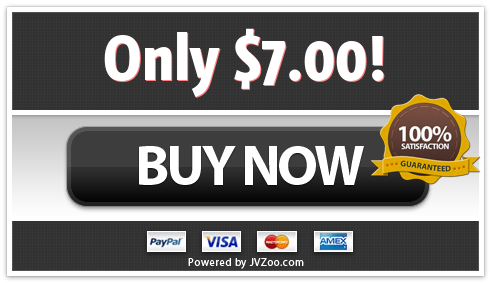 The price of this course will significantly increase as more resources are added in the Members Area.  By purchasing now, you are reserving a slot at this low price and enjoy lifetime updates to "Membership Site Profit Masterplan"
Your purchase is backed by a 30-Day Money Back guarantee.
Frequently Asked Questions:
Is this newbie friendly?
Yes, it is. In fact, the best position to start learning from this guide is being a newbie so you learn things the right way at the start.
Are there any thing to purchase to implement this?
There are free software to build a membership site and handle payments and email marketing. But you will have to pay for web hosting to make your membership site accessible to the public on the web. Web hosting companies usually charge anywhere from $4 to $15 a month for decent hosting.
I've already purchased this but I can't find where to access my purchase
This product is being sold via JVZoo. You can login to the JVZoo Customer Portal and click on "My Purchases". There you will find you the button to access your purchase and find the link to the product Access Area on OnlineBizSuccess.com
I don't this this is right for me. Can I ask for a refund?
Yes you can as long as it's within 30 days after purchase. Just write us a support ticket or request a refund right from your JVZoo account.
I like this course. How can I submit a testimonial?
I would love to hear about your feedback. You can send in your testimonial at our helpdesk.
See you on in the members area!